Marketing
In a nutshell, we maximize the ROI on every marketing dollar you spend. With over 18 years of experience you'll benefit from our proven marketing messages that are on target, on budget and fully trackable. We deliver results you can see.
Consulting
As a practice it's not always easy to see what may be holding your volume back. We can help analyze everything from patient flow to exam lane education. You'll not only be surprised at what you may learn, you'll be surprised at the difference it can make.
Training
Everyone knows your staff is the most important team you have. But, they may not understand your goals or the training necessary to meet them. Let us get your team fired up, motivated and on task to make you happier and them happier.
Subscribe to the latest news and updates from Eyemax:
(Don't worry. We won't share your info with anyone.)
Nobody gets results like Eyemax!
Trend-setting design
Media planning & negotiation
Radio production
Television production
Turn key direct mail
Website design & maintenance
Brand building
Marketing strategies
SEM/SEO
Social media
Advertising campaigns
Procedure growth plans & projections
Pricing strategies
Patient flow analysis
Phone tracking & training
Lead tracking & ROI
Budgeting & profit analysis
Staff performance analysis
Proprietary elective sales process training
Competitor research & secret shopping
Office & exam lane analysis
I hired Eyemax for our advertising efforts and they have really helped us grow our entire practice.

Brian Stahl, M.D.
Since we began working with Eyemax in 2008, we have seen a huge increase in both our LASIK and Cataract volume. While most other practices have taken a hit due to the economy, our business has grown immensely! I always know that Eyemax has our best interests at heart, and we work well together finding advertising solutions that work for our practice. On top of all that, it is actually fun! I look forward to working with Eyemax for years to come.

Lorna Rhyner, Refractive Coordinator
Eyemax's talent and understanding of the field, as well as a keen eye for the market propelled our practice to the top of the LASIK industry in the first year of operation. Today we still enjoy a strong brand name and a competitive position in our LASIK market.

Ayman Boutros, M.D.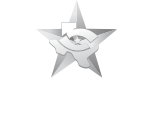 Award-Winning Design
Plain and simple, our creative department is the best in the business! Let our award-winning designers set you apart from your competition and tell your individual brand story.

On-Point Client Service
Tired of waiting for a response or putting in a lot of requests? Eyemax is a step ahead and gives you what you need before you even know you need it!

Experience Counts
We've been in the game for over 20 years and our senior team combines for over 40 years in the industry!

Proven Results
Where the rubber meets the road. None of the hard work pays off unless you are hitting your goals and we help you meet and exceed them.
READY TO GROW SURGERY VOLUME?